Phone or Skype Homeopathic Consultation
and Your Questions Answered Personally
by Dana Ullman, M.P.H., C.C.H.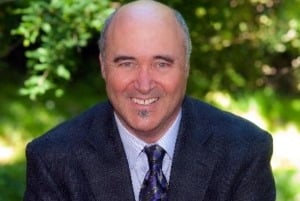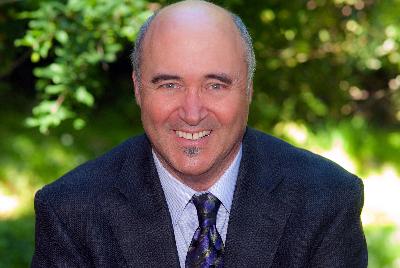 Dana Ullman, MPH, CCH (MPH = Masters in Public Health, U.C. Berkeley;  CCH = Certified in Classical Homeopathy) has authored 10 books on homeopathy and is one of America's leading advocates for homeopathy, and he has authored chapters on homeopathic medicine in three medical textbooks. He has served on advisory boards of alternative medicine institutes at Harvard and Columbia (you can learn more about him at this link; see About Dana Ullman, MPH, CCH).
Dana Ullman, MPH, CCH, provides phone and email consultation OR he can provide a personalized referral to leading homeopaths in North America (and often in many other countries in the world). There is a $45 fee for a 10-minute conversation, and there is a $40 additional fee for each 10 minutes.  Call or email to make an appointment for this conversation, or if you want, everything can be done online. You will need to provide us with a Visa or MasterCard for payment.  Dana is now able to accept "Wellness Cards" (credit cards sometimes given to employees for "health services").
Dana Ullman provides homeopathic treatment via phone, Skype, and in our Berkeley office!  You will need to phone or email us (email@homeopathic.com) to set-up an appointment.  Please clarify if you prefer an in-office or on-telephone or Skype appointment.
Dana Ullman provides personalized and individualized homeopathic treatment for people with a wide variety of acute and chronic health problems.  He regularly treats infants and children with either physical or psychological challenges, from chronic ear infections to various ADD/ADHD or autistic spectrum problems (Dana's book on Homeopathic Medicines for Children and Infants was published in 1991).  Dana also treats people with a wide variety of pain syndromes, including people with fibromyalgia and arthritic disorders, shingles or sciatica, and headaches (Dana co-authored a chapter in a leading conventional medical textbook on pain management, called "Weiner's Pain Management").  Dana also treats people in various stages of cancer (Dana was the lead author written with three medical doctor a chapter on homeopathy and cancer care in a textbook published by Oxford University Press called "Integrative Oncology").  Dana provide "adjunctive health care" that is in addition to whatever other health or medical care the person is receiving (many of his patients use an integration of conventional and homeopathic medicines).
Generally, the first consultation leading to an individually-selected medicine based on a person's family history, his/her own health history, and totality of physical and psychological symptoms and characteristics takes one-hour, costing $245.00.  Follow-ups are usually 10 minutes to 40 minutes (or $45 to $165), with follow-ups vary depending upon the complexity of a person's health…and some follow-ups will require more than 40 minutes.
Also, if you have questions about homeopathy, specific homeopathic medicines, the care that you have received from a homeopath, how to best learn homeopathy, what homeopathic research exists, or many other subjects in this field, you may benefit from a personal consultation with Dana Ullman, MPH, CCH. Call or email us to set up a phone appointment. An email conversation is also possible, but this tends to require more time than an interactive discussion.
Dana Ullman practices a modern version of classical homeopathy.  He usually prescribes one homeopathic medicine at a time that seeks to strengthen a person's overall constitution, though, at times, he may prescribe the use of more than one remedy as a way to increase the chances of the person experiencing a beneficial response to an urgent health concern.
Other Biographical Information about DANA ULLMAN, MPH, CCH
Dana Ullman graduated from U.C. Berkeley in 1975, with honors in an individual major in "Human Learning."  His thesis proposed the use of a gender neutral pronoun "che" instead of "he" or "she."  Before graduating Dana had already begun to study homeopathy, as early as 1973.  In 1976, he was arrested for "practicing medicine without a license, and in 1977, he won an important settlement that allowed him to practice "health care," not "medical care," referring to medical doctors for the latter and using a contract (a written agreement) with patients that clarify the type of homeopathic health care he offered.
In 1976, Dana served as co-editor of The Holistic Health Review, the first peer-review journal in this new and emerging field.
In 1978, he graduated from U.C. Berkeley's School of Public Health, which included an internship at the famed San Francisco Foundation, where Dana helped determine which non-profit organizations deserved funding and where he wrote a white paper on health which the San Francisco Foundation published and then sent to other philanthropic foundations in the U.S.
In 1981, Dana organized a conference on "Conceptualizing Energy Medicine" at the U.C. Berkeley Extension which was attended by over 400 people.
Between 1985 and 1998 Dana lectured once a year to 500+ students in an overview course in health and health, between 1998 and 2005, he lectured once a year in a course in alternative medicine in the biology department to 300+ students.
From 1993-1995 and again in 1998, Dana served as co-in­structor of a ten-week course on homeopathy at U.C.S.F. School of Medicine, a course that averaged 120 medical, pharmacy, and nursing students.  Dana also lectured yearly at UCSF's Integrative Medicine Forum between 2002 and 2008.
Dana occasionally spoke at Stanford Medical School, U.C. Davis School of Medicine, Duke Medical School, San Francisco State University, and various naturopathic, acupuncture, and chiropractic colleges.  Dana was honored to keynote the American Medical Students Association's western regional conference (1994) and spoke at the national conference (March, 2010).
Dana lectured at several hospitals, including Presbyterian Medical Center (San Francisco), Alta Bates Hospital (Berkeley), V.A. Hospital (S.F. and Palo Alto), and Daniel Freeman (Inglewood).
He has served in an advisory and/or teaching capacity at alternative medicine institutes at Harvard, Columbia, University of Arizona, and University of Alaska schools of medicine.  He previously developed and taught the curriculum in homeopathy for Dr. Andrew Weil's Program in Integrative Medicine at the University of Arizona.  Also, Dana Ullman co-taught a ten-week course on homeopathy at the University of California at San Francisco School of Medicine for several years.
Dana has written 10 books on homeopathic medicine, one which won "Book of theYear" award in 1985 from Medical Self-Care (magazine).  These books have been published in 15 different languages, including German, Dutch, British, Hungarian, Spanish, Portuguese, Chinese, Estonian, Polish, Russian, Austra­lian, Czechoslova­kian, French, and Swedish.
Dana has also written and update an ebook entitled "Evidence Based Homeopathic Family Medicine," a 600+ page textbook that references 350+ clinical studies published in peer-review journals and that discusses the homeopathic treatment of 100+ ailments.  Dana took the next step in 2017 when he created an e-course in "Learning to Use a Homeopathic Medicine Kit," which incorporates 80 short (15-minute) videos that complement the ebook.
Dana served as co-author of chapters on homeopathy that have been published by leading conventional medical publishers, included two published by Oxford University Press, one by the American Pain Management Association, and one by Mosby.
"Homeopathy in the Prevention and Treatment of Sexual Problems," in An Overview of Integrative  Sexual  Health, edited by Barbara Bartlik, MD, Geovanni Espinosa, ND, LAc, CNS, Janet Mindes, Ph.D, Oxford University Press, 2018 (co-authored with Karen Allen, CCH)
"Homeopathy for Primary and Adjunctive Cancer Therapy," in Integrative Oncology, edited by Andrew Weil, MD and Donald Abrams, MD, Oxford University Press, 2009 (co-authored with Iris Bell, MD, PhD, Menachem Oberbaum, MD, & Roee Singer, MD).
"Homeopathy" (co-authored with Michael Loes, MD) in Weiner's Pain Management: A Practical Guide for Clinicians, edited by M.V. Boswell and B.E. Cole, 7th edition, New York: Taylor and Francis, 2006 (this is the leading textbook for physicians who specialize in pain management)
"Homeopathic Medicine: Principles and Research" in Complementary and Alternative Veterinary Medicine: Principles and Practice, edited by Allen M. Schoen, DVM, and Susan G. Wynn, DVM, PhD, New York: Mosby, 1998.
Dana served as Conference Chairperson, of the National Center for Homeopathy's Annual Conference (1986-2007).  Earlier, he served as Conference Co-organizer of the "Holistic Health: Policies in Action," sponsored by East West Academy of Healing Arts in co-sponsorship with two agencies in the Department of Health and Human Services and the St. Louis Medical School Hospital (1980).  Dana co-developed the conference program, co-wrote the conference brochure, organized voting on public policy issues, and co-edited the conference's summary document that was over 300 pages.
From 2010 to 2015, Dana wrote 40 articles for the famed HuffingtonPost where his articles typically received over 1,000 comments.  This collection of articles is here.  More recently, several of Dana's articles have received viral attention after being published at www.Mercola.com — access these articles here.