About HES + Our Privacy Policies + Our Return Policies
We are North America's leading resource center for homeopathic everything including books, tapes, research, medicines, medicine kits, software for the general public and the health professional), and correspondence courses.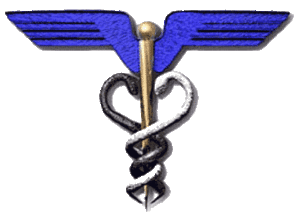 Owned and directed by DANA ULLMAN, M.P.H, C.C.H., author of several books, including the groundbreaking scholarly researched and popularly written The Homeopathic Revolution: Why Famous People and Cultural Heroes Choose Homeopathy, the leading homeopathic guidebook, Everybody's Guide to Homeopathic Medicine, as well as Homeopathic Medicines for Children and Infants,  Homeopathy A-Z, and Discovering Homeopathy (which contains the foreword by Dr. R.W. Davey, Physician to Her Majesty Queen Elizabeth II), and his newest book is Essential Homeopathy. Dana has also written two humor/health books, entitled The Steps to Healing: Wisdom from the Sages, the Rosemarys, and the Times, and The One-Minute (or so) Healer.
Dana also created a popular e-course on "Learning to Use a Homeopathic Medicine Kit" which includes short videos (averaging 15 minutes) plus a 600+ page ebook!  Customers can choose whether to purchase a collection of 15, 25, 40, 60, or 80 videos, all of which include the ebook.  This ebook is also sold separately and is entitled "Evidence Based Homeopathic Family Medicine," which provides insights into how homeopathic medicines can be used to treat over 100 acute and chronic ailments.  Although there is no instruction on  how to treat the most serious chronic diseases, such as cancer, heart disease, diabetes, and the like, this ebook does provide up-to-date references to and description of over 600 clinical studies published in peer review medical journals!  Advocates AND skeptics of homeopathy will benefit significantly from the information that is provided in this ebook!
From 2009 to 2015, Dana Ullman was one of the most popular columnists at the popular website, The HuffingtonPost.  You can read the many articles he has written there by clicking HERE!
In addition to writing and publishing, Dana Ullman co-taught a ten-week course on homeopathy at the University of California at San Francisco School of Medicine from 1993 to 1995 and again in 1998, a course which averaged 120 students. He also has served as a member of advisory boards of alternative medicine institute at Columbia University, and he was asked to develop and coordinate the curriculum in homeopathy to the physicians who are in the University of Arizona's Program in Integrative Medicine (founded by Andrew Weil, MD).
Homeopathic Educational Services has published over 40 books by internationally well-known authors in homeopathy and natural medicine. Wholesale prices are available upon request.
We are not interested in selling "every" book or selling every item in homeopathy. We prefer to sell what we consider to be the best in our field. If you don't know which book to get, call or write us, and let us help you access the best that homeopathy has to offer.
We no longer have a printed catalog.  We encourage people to explore this website for what we have to offer…and email us at email@homeopathic.com if you cannot find what you want at our website.
Credit cards are accepted, and ordering via our website is secure.
OUR PRIVACY POLICY:  Updated May 24, 2018
Our Commitment To Privacy: Your privacy is important to us. To better protect your privacy, we provide this notice explaining our online information practices and the choices you can make about the way your information is collected and used. To make this notice easy to find, we make it available directly from  our homepage and at every point where personally identifiable information may be requested.  First, you may visit our website without identifying yourself or revealing any personal information.
The Information We Collect: This notice applies to all information collected or submitted on the Homeopathic Educational Service's website (www.homeopathic.com). On some pages, you can order products, make requests, and register to receive materials. The types of personal information collected at these pages are:
Name
Address
Email address
Phone number
Credit/Debit Card Information
(etc.)
On some pages, you can submit information about other people. For example, if you order a gift online and want it sent directly to the recipient, you will need to submit the recipient's address. In this circumstance, the types of personal information collected are:
Name
Address
Phone Number
(etc.)
People who place orders with us are asked to have their own password, though our company and its employees do not have access to this password ourselves, though our customers are able to change it at will.
Our company's e-newsletter uses Google Analytics, though each person's personal name and email is not known to us.  Google Analytics tells us which pages were visited and for how long, as well as general information about the person (Male/Female, Age range, some interests, types of browsers used, etc, but the person's name and precise location is not known or stored.
The Way We Use Information:
We use the information you provide about yourself when placing an order only to complete that order. We do not share this information with outside parties except to the extent necessary to complete that order. We use the information you provide about someone else when placing an order only to ship the product and to confirm delivery.
We do not share this information with outside parties except to the extent necessary to complete that order (we sometimes arrange to have other sellers of homeopathic books, medicines/remedies, software, or e-courses send items that customers have ordered, though we provide this other source only the name, address, and phone number of the customer, unless an email is also required for the fulfilment of the order). We offer gift-cards by which you can personalize a product you order for another person. Information you provide to us to create a gift-card is only used for that purpose, and it is only disclosed to the person receiving the gift. We use return email addresses to answer the email we receive. Such addresses are not used for any other purpose and are not shared with outside parties.
You can subscribe to our website's e-newsletter if you would like to receive our e-newsletter that includes updates on our new products and services.
Finally, we never use or share the personally identifiable information provided to us online in ways unrelated to the ones described above without also providing you an opportunity to opt-out or otherwise prohibit such unrelated uses.
Our Commitment To Data Security: To prevent unauthorized access, maintain data accuracy, and ensure the correct use of information, we have put in place appropriate physical, electronic, and managerial procedures to safeguard and secure the information we collect online.
Our Commitment To Children's Privacy: Protecting the privacy of the very young is especially important. For that reason, we never collect or maintain information at our website from those we actually know are under 13, and no part of our website is structured to attract anyone under 13.
How You Can Access Or Correct Your Information:  You can access all your personally identifiable information that we collect online and maintain by logging into our website and/or emailing us to inquire. We use this procedure to better safeguard your information. You can correct factual errors in your personally identifiable information by sending us a request that credibly shows error. To protect your privacy and security, we will also take reasonable steps to verify your identity before granting access or making corrections.
How To Contact Us:  Should you have other questions or concerns about these privacy policies, please call us at (510)649-0294 or send us an email at email@homeopathic.com.
OUR REFUND/RETURN POLICIES
—      Customers are allowed to return books they have ordered from us.  If the book(s) are returned in perfect shape of re-sale within 30 days of the date on the receipt, the customer is entitled to store credit for the items returned.  All books need to be returned to our store address:  H.E.S., 812 Camelia St., Berkeley, CA. 94710.  "Special order" books are non-refundable because we order these books at the specific request of our customers.
—      Homeopathic medicines are legally recognized by the U.S. Food and Drug Administration as "unapproved drugs," the vast majority of which do not need a doctor's prescription to purchase.  Because our customers deserve the highest standards for care of their homeopathic medicines, our customers will never receive medicines that were previously sent to another customer.  To maintain this high level of confidence in the medicines that we sell and ship, we do not accept returns on any medicine.
—      Our company will accept returns of audiotapes and CD-audios but only if these items are faulty.  If a customer returns these items as faulty, we will re-send working copy of the same item to the customer at no expense to them, unless they returned an item that was not faulty.
—      Our company sells software from different companies.  Some companies provide a 30-day grace period in which to return the software.  Customers are encouraged to ask us what the return policy is for the specific software they wish to purchase.